July 31, 2020
Windows Updates - Why Bother?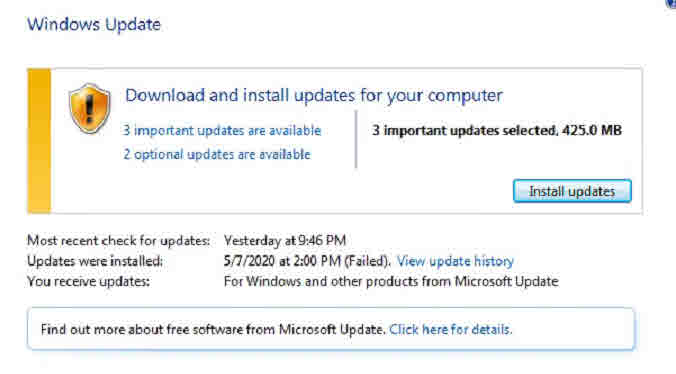 One of the most aggravating things when working on a computer is it automatically restarting after installing an update, often causing you to lose unsaved work. As aggravating as this can be, Windows updates are necessary to keep our computers running smoothly. This is a process called "patching". Windows updates address known security vulnerabilities, make the computers run more smoothly, and can even save your business. Once a security hole becomes public knowledge, attackers will rush to start exploiting the vulnerability.
In 2017 during the WannaCry ransomware attack, security gaps in operating systems and other applications often contributed to losing data and productivity. Protecting your data is key to protecting your business.
In June 2020, the Cybersecurity and Infrastructure Security Agency (CISA) revealed a security gap in Windows 10 that could lead to data exploits. In fact, over 50% of all data breaches are caused by unpatched software vulnerabilities.
That's why a proactive approach to Windows updates and data security is so important. Unlike Windows 7, in which users had the option of whether and when to install updates, Windows 10 provides for automated updates, allowing users to choose the time of day for installation. The latter helps keep your computer up-to-date but can also potentially disrupt work in progress.
Options to Consider with Windows Updates:
- Changing Active Hours: To find the settings in Windows 10, go to Start, Settings, Update & Security. Click on Change active hours. Change the Active hours from 8:00am to 5:00pm (default) to your work hours. This will allow the updates to install and restart the computer after your regular business hours.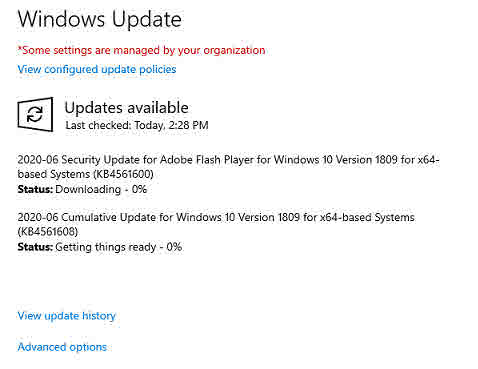 - Update All Microsoft Software: In Windows Update, click on Advanced Options. Choose the option to "Receive updates for other Microsoft products when you update Windows".
- Save Your Documents: When leaving your work for the day, be sure to save any documents that you were working on or ensure that autosave is enabled with OneDrive. Otherwise, when the computer restarts, you could lose unsaved documents.
- Coordinate Updates: In a corporate environment, ensuring that all computers are updated around the same time can help avoid a single user being the weak link and making everyone vulnerable. A trusted IT vendor like ELIJAH can ensure that Windows updates are coordinated and performed after hours to maximize business continuity.
____________________________________________________________________________________________________________________________________Founded in 2003, ELIJAH is an industry leader in providing expert digital forensics, eDiscovery, cybersecurity, and information technology solutions. ELIJAH has received numerous recent industry recognitions for its expertise including "Digital Forensics Provider of the Year, U.S.", "E-Discovery Company of the Year, U.S.", and "Leading Data Security Advisor of the Year" in both Florida and Illinois.
ELIJAH offers case-based and managed services solutions to organizations of all sizes, leveraging its proprietary Dart project management software.
With joint headquarters in Chicago, Illinois and Miami, Florida and offices throughout the country, ELIJAH is called upon by a wide variety of companies, law firms, governmental entities, and others to meet their digital forensics, eDiscovery, cybersecurity, and information technology needs.
For additional information, please visit www.ElijahT.com or email info@ElijahT.com.