March 21, 2019
Data Breach – Can it really happen to you?
Computer Forensic, Cybersecurity and Managed IT Solutions.
---
A data breach can happen to any company, even if they have security systems protecting their network. One of the largest sources of data breaches stems from employee errors – usually employees that do not even realize that what they are doing is hazardous.
Recently, an employee at a medium-sized company decided to copy photographs and downloaded documents from his smart phone to his company computer. He attached a USB cable to his computer and connected it to his phone. He copied the photographs and documents to his computer. What the employee didn't know was that there was a malware infection imbedded in one of the documents that started the process of the data breach for the entire company. The employee did not have any security software on the smartphone.
In just the past few months, companies such as Spectrum Health Lakewood, Huddle House, Dunkin' Donuts, and more have all experienced a data breach.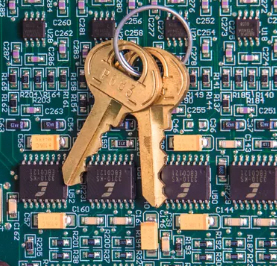 Be Proactive Against A Potential Data Breach
The best way to protect your business's data is to be proactive. Best practices include:
Have a Cybersecurity scan and audit of your business to identify the possible holes in your network security.
Train your employees on how safeguard data and how to avoid phishing and other attacks.
Remind employees the difference between personal data and devices and corporate data and devices and how the two need to be kept separate.
Change passwords often – at least every three months. Do not add numbers to the end of your password in an incremental manner, as that is one of the first things that hackers will do. For example, if you used "passworD12", don't change it to "passworD13". The longer the password, the better, and remember to add upper & lower case letters, numbers, and symbols.
---
About ELIJAH
Founded in 2003, ELIJAH is a multi-award-winning leader in providing expert digital forensic, data security solutions, and managed IT. ELIJAH is owned and managed by former litigation partners and is an efficient boutique digital forensic, cybersecurity and IT solutions provider that makes clients' lives easier through effective communication and white glove service. For additional information, please visit https://www.elijaht.com or call 866-354-5240.