May 5, 2020
Data & Email Management
How do you communicate with your co-workers and clients that you will be out of the office? Do you take the same care in drafting your out-of-office message that you do with drafting your emails?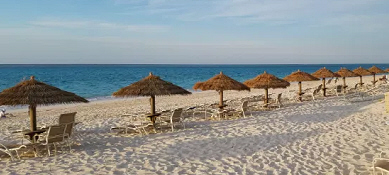 Here are some of the messages that we have recently received from clients that are out on vacation or traveling for business:
"I am out of the office on vacation. Thanks, (name)"

"I am out until the 20th."

"I am out of the office with limited access to email and voicemail. My response may be delayed."

"Thank you for your email. I am currently out of the office."

"I am out of the office. I will respond to you upon my return. Thanks."
While it is clear that the person is out of the office, there is not much more being conveyed. For example, items 1, 3, 4, and 5 do not identify the date of return nor does it provide any information as to whom else the sender can reach if the issue is urgent. As for item 2, the message does not identify when the 20th is.
A better example of an effective out-of-office message came to us last month and read as follows:
"I am out of the office on vacation beginning Friday, November 17, 2018 and returning to the office on Monday, November 26, 2018. I will not be checking email messages, but if you need immediate assistance, please contact (name) at (email address), (phone number). I will reply to your message on November 26th. Thank you and have a happy Thanksgiving holiday!"
This is more effective as it specifically identifies dates as well as providing an alternative contact for the client.
In short, an effective out-of-office reply should: be a polite and professional notice that you are not available for replies during a specific time period, and provide a way for your emailer to receive assistance in your absence.
For other Managed IT support needs and assistance with Microsoft Office products, including Outlook, Word, Excel, PowerPoint, and OneNote, please reach out to ELIJAH today.
---
About ELIJAH
Founded in 2003, ELIJAH is a multi-award-winning leader in providing expert digital forensic, data security solutions, and managed IT. ELIJAH is owned and managed by former litigation partners and is an efficient boutique digital forensic, cybersecurity and IT solutions provider that makes clients' lives easier through effective communication and white glove service. For additional information, please visit https://www.elijaht.com or call 866-354-5240.
---
Elite Networking and Consulting is now part of ELIJAH. ELIJAH looks forward to continuing to deliver managed IT services with the same degree of care and high standards created by Elite. ELIJAH is also pleased to broaden our scope of expertise in providing Digital Forensic, Cybersecurity and IT Solutions.