January 9, 2020
Employee Departures – What Are They Really Taking With Them?
---
In a recent study by Biscom, 87% of employees who leave a job take data that they created in that job. Employee Data Theft is now an unfortunate part of running a business today.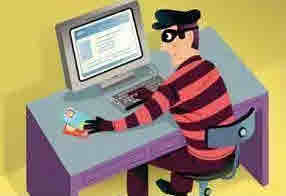 The top 5 most common types of malicious insiders include:
The Careless Worker (misusing assets). Employees or partners who misappropriate resources, break acceptable use policies, mishandle data, install unauthorized applications and use unapproved workarounds. This behavior is often referred to as "Shadow IT" and the actions are deemed inappropriate as opposed to malicious.
Inside agents (stealing information on behalf of outsiders). Insiders recruited, solicited or bribed by external parties to exfiltrate data.
Disgruntled employees. Insiders who seek to harm their organization via destruction of data or disruption of business activity.
Malicious insiders (stealing information for personal gain). Actors with access to corporate assets who use existing privileges to access information for personal gain.
Third Party Users (compromising security). Business partners who compromise security through negligence, misuse, or malicious access to or use of an asset.
Insider Data Theft is typically illegal, and savvy businesses are now starting to combat it. Common ways include:
Utilize robust employment agreements. Non-complete and non-disclosure agreements for protecting company data.
Limit employee's access to IT systems and premises. Restrict access to external devices such as flash drives and external drives, to stop data transfer to these drives which can easily walk out the door.
Back up your data. Always back up your data and store a copy off-premises.
Communication. Notify your staff that stealing company data is a criminal offense and that you will prosecute any offenders.
Data Loss Detection. Upon the departure of an employee, companies are turning to Elijah for its Data Loss Detection service offering and its SaaS platform, eCollect. By utilizing advanced computer forensic techniques and expertise to analyze the computers and devices used by employees, Elijah can see what an employee did in the days and weeks leading to their departure and help identify evidence of data theft.
Elijah's Data Loss Detection solution reduces millions of dollars in potential exposure for most companies. For more information on how to better safeguard against Employee Data Theft, please contact us.
---
About ELIJAH
Founded in 2003, ELIJAH is a multi-award-winning leader in providing expert digital forensic, data security solutions, and managed IT. ELIJAH is owned and managed by former litigation partners and is an efficient boutique digital forensic, cybersecurity and IT solutions provider that makes clients' lives easier through effective communication and white glove service. For additional information, please visit https://www.elijaht.com or call 866-354-5240.