May 16, 2019
Have You Seen The New Windows 10 Update (19H1)?
---
Microsoft is rolling out an update for May that has several changes – some good and some more restrictive. This is the May Update for Windows. The good news is that several of the features are improving to make your work easier.
The top new features include: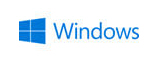 Project your Android phone screen on your PC.
An even better light theme – Microsoft polished up the extremely popular light theme for Windows, making icons more readable on the light backgound.
An easier way to install new fonts – you can now drag & drop font tiles from File Explorer into Settings/Fonts to install them.
Improved Start reliability and faster start times.
A simplified Start layout – the new default layout features a slick, one column design with reduced top-level tiles.
See more entries in your Clipboard history – you can now access more entries without scrolling.
Get more done with Cortana and Microsoft To-Do – Your lists and reminders from across Microsoft To-Do, Cortana, and tasks in Outlook can now become one, centrally located list in your Microsoft To-Do app.
Tamper protection in Window Defender Antivirus – This setting provides additional protections against changes to key security features, including limiting changes which are not made directly through the Windows Security app.
Quick unpin for groups and folders in Start – To make easier to re-order your Start menu, you can now unpin groups and folders via a new context menu entry.
A better Notepad – Multiple improvements include: better interoperability with UTF-8 support, shortcuts to open, save and close, an indicator for unsaved changes.
Bigger, brighter cursors.
As for cons, the Windows Update utilizes twice the storage space on the computer than the 2018 updates. This means that a 128GB hard drive will not be able to install the Windows Update and a 256GB hard drive will have limited space for data storage. You will need to upgrade to either a 500GB or 1TB hard drive.
With ELIJAH's Managed IT Service, we can assist with the migration of all of your data and applications from your current hard drive to your new hard drive.
---
About ELIJAH
Founded in 2003, ELIJAH is a multi-award-winning leader in providing expert digital forensic, data security solutions, and managed IT. ELIJAH is owned and managed by former litigation partners and is an efficient boutique digital forensic, cybersecurity and IT solutions provider that makes clients' lives easier through effective communication and white glove service. For additional information, please visit https://www.elijaht.com or call 866-354-5240.