January 24, 2019
Make Cybersecurity Your 2019 New Year's Resolution
With the arrival of 2019, comes new motivations and resolutions. For 2019, the one thing every computer user should focus on is Data and Cybersecurity. After a long, busy year full of hacks, breaches, and ransomware infections, 2018 ended with an avalanche of fresh cybersecurity news.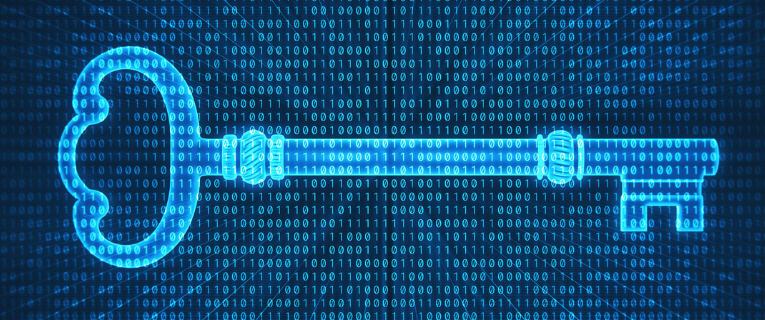 Weather Channel, for instance, was accused of having its mobile app track user location information for illicit reasons. Also making headlines was Marriott International – having acknowledged that its monumental 2018 breach, which exposed the reservation records of nearly 400 million users, included the loss of 5 million unencrypted passport numbers.
Other nefarious schemes continue to proliferate. Hackers have recently started targeting Microsoft Office users through a phishing scheme that pretends to be an Office 365 non-delivery message. A prompt appears asking users to click "Send Again" before leading to a website that appears to be a Microsoft login page. That page then asks the user for his or her username and password, which, if entered, are stolen by cybercriminals.
There are several ways to enhance the security of your information:
Be careful with email that contains web links or attachments

Before you click a link in any email not from a trusted sender, hover over the link with your mouse to display its real destination. Beware of easy-to-miss variations — think "yah00.com" instead of "yahoo.com" — or long strings of random characters that could take you to an illicit site.
Manually type in websites you want to visit. And NEVER open unknown attachments, no matter if they're ZIP files, PDFs, MP3s, Word documents, or Excel spreadsheets. Hackers routinely hide viruses in such attachments knowing that at least one unsuspecting user out of a million will download it.

Manage your passwords better

Security experts now feel that the worst thing that consumers can do is to use the same password for most of their accounts.
Consider using a password management software product, such as KeePass 2, 1 Password, Last Pass, or another product.

Activate two-factor authentication

Add another step to connect to your accounts, where a code is sent to your mobile phone, to verify that it's really you.

Delete applications that you never use and update the software that you do use

On a regular basis, uninstall any applications that you have not used is a while on both your computer and your smart phone. It will free up space on your device.
Update the applications you use on a regular basis, both on your smartphone and on your computer.

Work with a Managed IT provider or Cybersecurity Expert who knows you and your business

Keeping your computer running at peak efficiency isn't easy. You need a trusted IT Provider to help take improve your productivity.

Back up your data

If your data is backed up properly and regularly, you are better protected for that unforeseen infection or cyber-attack.
The cybersecurity world is still a scary place — and getting scarier. But, with a Resolution and Managed IT and Cybersecurity Expert in place to enhance data privacy, you and your business can survive and thrive.
---
About ELIJAH
Founded in 2003, ELIJAH is a multi-award-winning leader in providing expert digital forensic, data security solutions, and managed IT. ELIJAH is owned and managed by former litigation partners and is an efficient boutique digital forensic, cybersecurity and IT solutions provider that makes clients' lives easier through effective communication and white glove service. For additional information, please visit https://www.elijaht.com or call 866-354-5240.
Elite Networking and Consulting is now part of ELIJAH. ELIJAH looks forward to continuing to deliver managed IT services with the same degree of care and high standards created by Elite. ELIJAH is also pleased to broaden our scope of expertise in providing Digital Forensic, Cybersecurity and IT Solutions.