November 29, 2018
Manage Your IT – Time to plan for the demise of Windows 7
On January 14, 2020, Microsoft will stop supporting one of the world's favorite operating systems, Windows 7. That's 415 days from today. On that date, Microsoft will no longer issue security patches or fix flaws and bugs. You can still run the Windows 7 operating system – but be at your own risk.
Here are some answers to the most commonly asked questions.
Why talk about this now? As you start to plan your budget for 2019, consider factoring in the cost of upgrading or replacing any desktops or laptops running Windows 7. These upgrades and replacements should be rolling several months in advance to transition smoothly and avoid any down time or costly interruptions.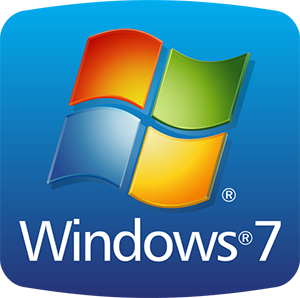 Do I really need to take action? When Microsoft ended support for the Windows XP operating system in 2014, it affected 40% of the world's estimated one billion computers. Despite the warnings and risks, Business Insider estimates that up to 7% of the world's computers still use Windows XP today and thus several ransomware attacks (most notably WannaCry) have targeted legacy XP systems.
Why does it take some businesses so long to adapt to end of life announcements? Many reasons, all of which will be familiar to any business owner: the expense and the time-consuming work required to update and upgrade computers, particularly for small and medium-sized businesses. The use of important legacy software that relies on an outdated operating system. Older equipment that may not respond well to the system requirements necessary for an upgrade to a new operating system. The time and expense required to train employees on a new system.
How can a trusted Managed IT Professional help? Many security experts estimate that Windows 7 is used by more computers than any other operating system. Navigating the impending end of life deadline for Windows 7 will require a smart strategy that factors costs, time, and security.
Other key components to consider:
Assess your current infrastructure
Identify machines that need to be upgraded or replaced
Identify legacy software that runs on older operating systems
Develop a timeline for any upgrades or replacements
Build any upgrades or replacements into 2019 budget
Isolate any systems that will continue to run Windows 7 from other secure machines
Plan for necessary employee training
If you have any questions or need more information about the coming "end of life" of Windows 7, please reach out to your trusted Managed IT Professional.
---
About ELIJAH
Founded in 2003, ELIJAH is a multi-award-winning leader in providing expert digital forensic, data security solutions, and managed IT. ELIJAH is owned and managed by former litigation partners and is an efficient boutique digital forensic, cybersecurity and IT solutions provider that makes clients' lives easier through effective communication and white glove service. For additional information, please visit https://www.elijaht.com or call 866-354-5240.
---
Elite Networking and Consulting is now part of ELIJAH. ELIJAH looks forward to continuing to deliver managed IT services with the same degree of care and high standards created by Elite. ELIJAH is also pleased to broaden our scope of expertise in providing Digital Forensic, Cybersecurity and IT Solutions.