April 18, 2019
Robocalls – Are they Legal?
---
A Robocall is an automated telephone call which delivers a recorded message (as if from a robot), typically on behalf of a political party or telemarketing company. In 2017, 5% of all cell phone calls were robocalls. In 2018 the number rose to 30%. In 2019, the number is expected to rise to 50% and have a major impact on data and cybersecurity.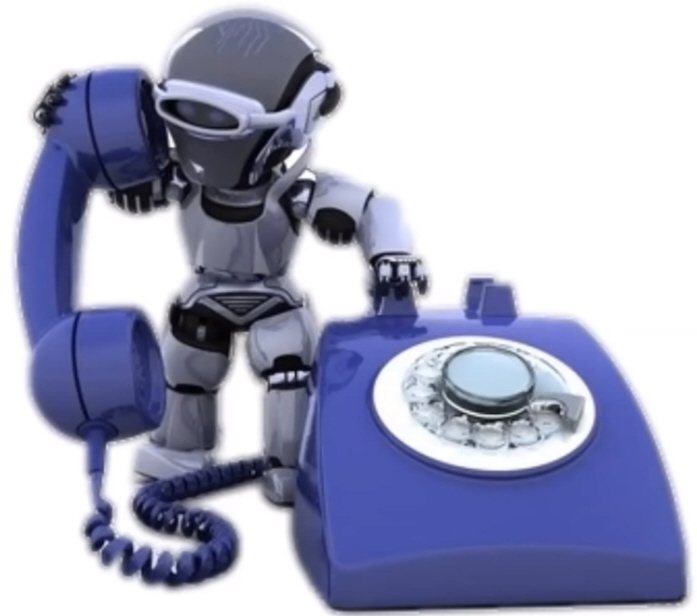 So, are these legal? The short answer is yes. The Federal Telephone Consumer Protection Act of 1991 allows for the non-commercial robocalls to most residential telephone lines. After receiving more than 215,000 consumer complaints in 2014 alone, the U.S. Federal Communications Commission (FCC) strengthened and clarified its regulations protecting consumers from unwanted robocalls and spam emails and texts. The Commission issued a package of declaratory rulings in June 2015 that clarified the provisions of the Telephone Consumer Protection Act (TCPA) that deal with prerecorded and artificial voice calls received by residential wireline phones as well as wireless numbers.
However, lawmakers have recently taken notice — and started to take some action. In 2017, the FCC adopted new rules allowing phone companies to proactively block illegal robocalls in response to rising consumer complaints. Still, the problem seems overwhelming. Scammers can route robocalls through a variety of different carriers and networks, making it nearly impossible to determine exactly where they originate. Robocalls are also incredibly cheap for spammers to deploy.
4 quick strategies to help keep your identity, data, and your business safe from Robocalls:
1. Add your number to the Do Not Call Registry.
Once your number has been listed on the Registry for a month, you can start reporting unwanted calls to the Federal Trade Commission. This is only the first step toward multi-layered defense, though — not a surefire way to stop all calls.
2. Block unfamiliar numbers or persistent numbers.
The best solution to avoid robocalls is not answering the call in the first place, especially if the call arrives on your cell phone. Look in the Apple Store or Google Play store for applications to block robocalls. You can also check with your cellular vendor for any free applications that are available to block calls.
3. Use the Do Not Disturb option on your mobile phone
iPhone offers a "Do Not Disturb" feature that won't show notifications for incoming calls, unless you specifically allow them from that number. Android phones offers a similar setting option.
4. Do not engage the caller.
If you find yourself on the call, do not press a number to be transferred to an individual. Your best bet is to hang up when you know the call is unwanted. Be careful with what you say as robot systems can have human or natural sounding voices. Be cautious if the caller says "Can you hear me?" Never use the word "Yes" as this answer may cause the robot call to call back again and again.
At ELIJAH we understand the complexities of today's digital world and we know that threats extend beyond computers & networks. Our goal is to keep your business data safe. Contact us for more information on Cybersecurity and how to properly protect your business.
---
About ELIJAH
Founded in 2003, ELIJAH is a multi-award-winning leader in providing expert digital forensic, data security solutions, and managed IT. ELIJAH is owned and managed by former litigation partners and is an efficient boutique digital forensic, cybersecurity and IT solutions provider that makes clients' lives easier through effective communication and white glove service. For additional information, please visit https://www.elijaht.com or call 866-354-5240.