December 12, 2019
Skype For Business Is Being Retired – Are You Ready?
---
Microsoft recently announced that in 2021, Microsoft's Skype for Business will be retired and the service will no longer be available. According to a Microsoft website, Skype for Business customers will be migrated to Microsoft Teams. The Skype consumer service is not affected by this announcement.
Why are they doing this? In 2017, Microsoft Teams was launched, as the "hub for teamwork" as part of the Office 365 software. Teams combines chat, video, calling, and document collaboration into a single integrated app and an entirely new way of working. This new upgraded experience will bring more technology and usability than the current Skype for Business product.
With the most recent Windows updates, Microsoft Teams will start up every time you restart your computer. You can log in using your email & password, the same credentials you use for your business email account.
So, what does Teams actually look like and do for our businesses?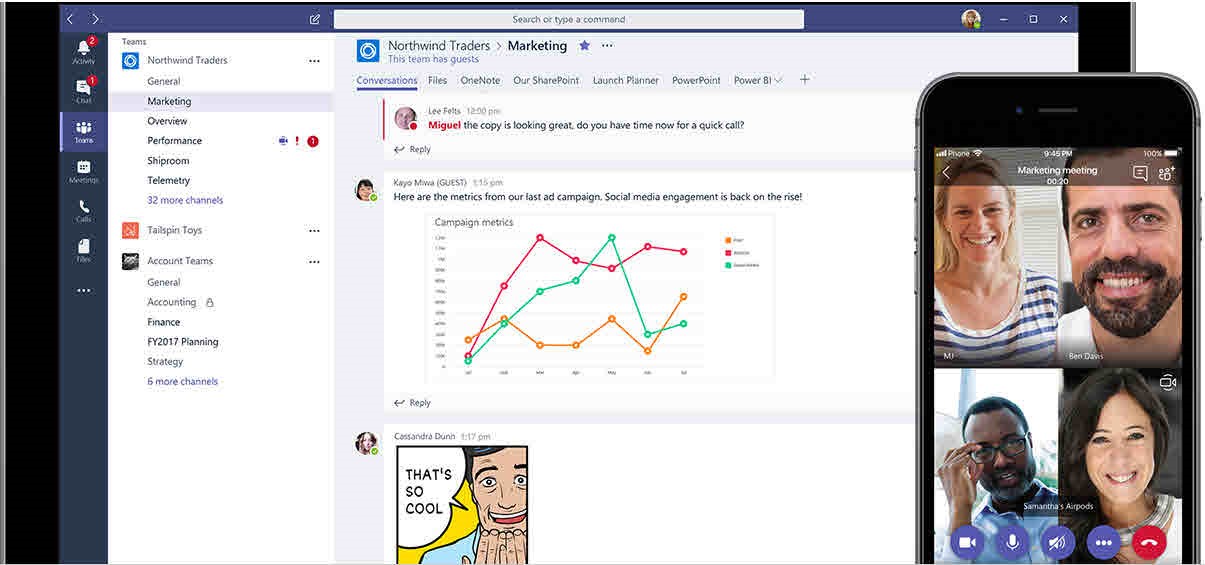 Messaging – Teams offers unified presence, federated chat and contacts, as well as in-line translation capabilities that allow team members to converse in their native language.
Meetings – Cloud based meeting recording, support for larger meetings of 250 participants; federated meetings, which provides the ability to host meetings across multiple organizations; meeting lobby so you can qualify dial-in callers before they join your meeting; and dial-in fallback support to ensure people can join a meeting even in the event of network issues.
Calling – Boss and delegate support, call queues, auto-attendant, consultative transfer, do-not-disturb breakthrough, the ability to forward a call to a group, and out of office support. In addition, Direct Routing enables you to bring your own telephone service to Teams, which along with Calling Plans provides you additional choice for dial tone in Microsoft Teams.
For more information on Microsoft Teams, Office 365, or any other Managed IT needs, reach out to your trusted professionals at Elijah.
---
About ELIJAH
Founded in 2003, ELIJAH is a multi-award-winning leader in providing expert digital forensic, data security solutions, and managed IT. ELIJAH is owned and managed by former litigation partners and is an efficient boutique digital forensic, cybersecurity and IT solutions provider that makes clients' lives easier through effective communication and white glove service. For additional information, please visit https://www.elijaht.com or call 866-354-5240.