August 20, 2019
Smartphones & Cybersecurity – Are you at risk?
---
Mobile device security threats are on the rise. In 2014, Kaspersky Lab detected almost 3.5 million pieces of malware on more than 1 million user devices. It is estimated that 3 out of every 4 mobile devices are unprotected and contain malware.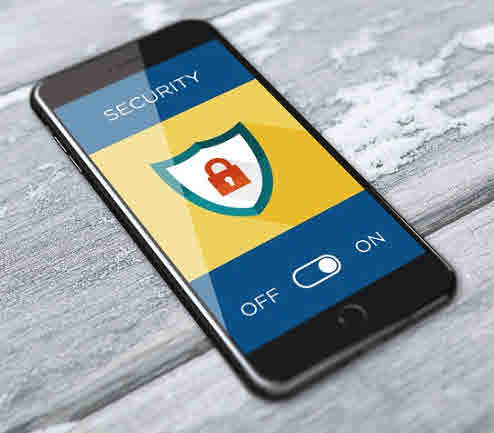 Cell phones can store large amounts of data that typically includes passwords, credit card numbers, and other personal information. Thus, the cybersecurity risks are high.
Top Risks Include:
Unsecured Wi-Fi – no one wants to burn through their cellular data when FREE wi-fi is available, but how secure is the Free Wi-Fi? Very Unsecured. It is designed as a Guest network. Some Guest networks require a password, but there is no security. You are better to use your phone as a hot-spot, or use a VPN for better security.
Network Spoofing – hackers set up fake access points that look just like a Guest network, in high traffic public areas like coffee shops, libraries, and airports. They give it a name that looks just like the Coffee Shop's name and invite the user to setup a free account.
Phishing Attacks – since mobile devices are always-ON, they represent the front lines of any attack. Remember NOT to click on any links on a mobile device, since they may carry infections that are not managed/protected by security software.
Spyware – this can be software that is downloaded from the internet that places spyware on the device. This will track where you go (physically & on the web) to keep track of your spending patterns.
Applications– not every app you download is secure. For example, an employee may download a news app that seems legitimate, but it is actually giving thieves access to their mobile device data.
What Can You Do?
If a phone is compromised on your wireless network, a hacker may now be able to breach the organization's perimeter and directly attack other devices on the network. This is why it is important to add all mobile devices to the Guest network and not the Secured network.
Many security software companies (such as Avast, Bitdefender, McAfee, & Symantec) offer security products for mobile devices. It is important that you install one of these from the Apple/Google store.
Working with a team of Cybersecurity & Information Technology professionals such as Elijah, can help reduce your mobile device risk and protect your network and organization.
---
About ELIJAH
Founded in 2003, ELIJAH is a multi-award-winning leader in providing expert digital forensic, data security solutions, and managed IT. ELIJAH is owned and managed by former litigation partners and is an efficient boutique digital forensic, cybersecurity and IT solutions provider that makes clients' lives easier through effective communication and white glove service. For additional information, please visit https://www.elijaht.com or call 866-354-5240.